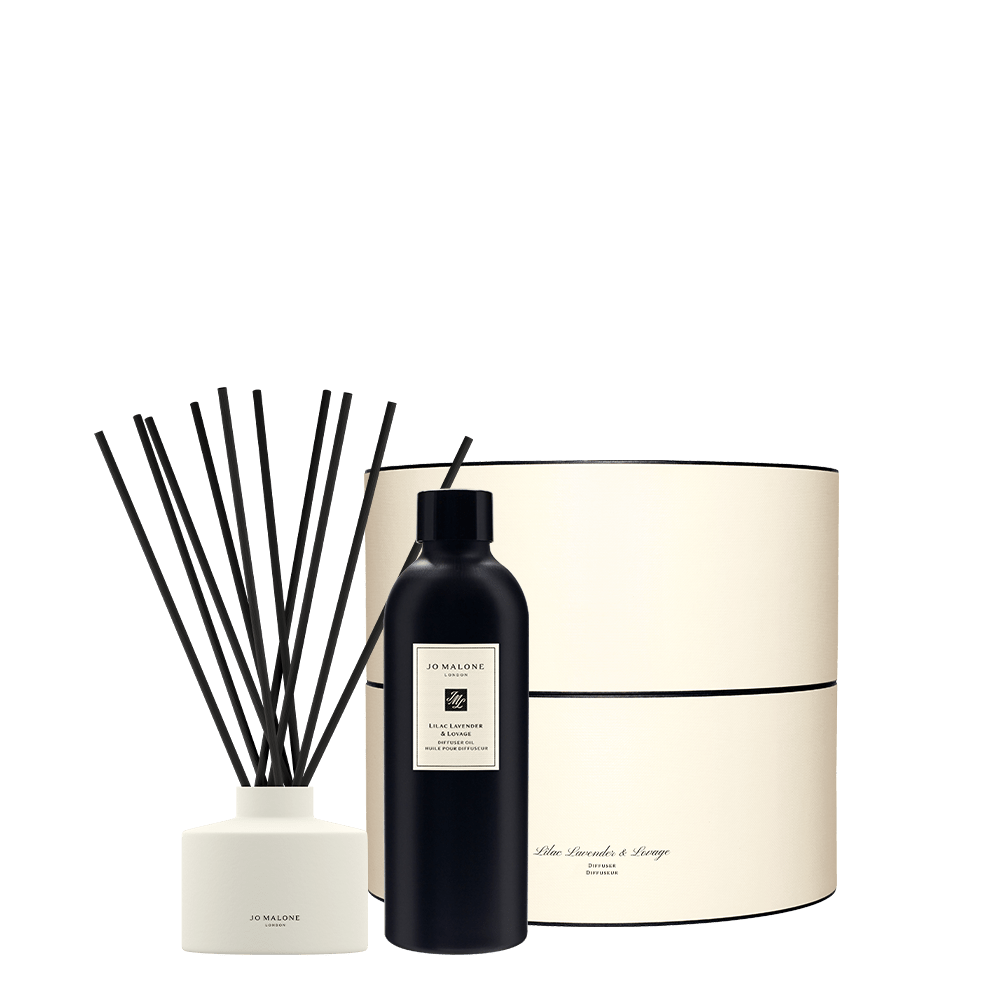 Lilac Lavender & Lovage Diffuser
Lavender-fresh sheets on a Sunday morning. The bedroom window stands slightly lifted, letting in the aroma of the dewy flowerbeds below. Lavender and lovage grow side by side; the calming scent of the iconic flower blending with the aromatic greenery of this humble herb.

A serene addition to your home. Crafted in a textured bisque porcelain, hand-finished in the UK. Provides constant scent for approx. four months. For optimal diffusion use all 10 reeds simultaneously.