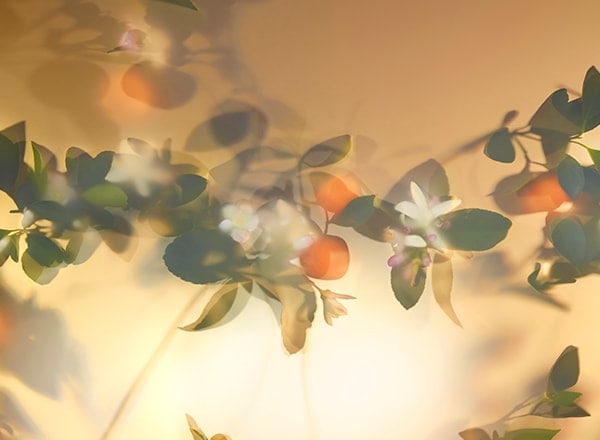 Explore the blooming scent of Orange Blossom
Orange blossom is the romantic, fresh-faced ingénue of the fragrance world. More innocent than the worldly rose, but just as captivating, orange blossom has been a bridal favourite for centuries. Delicate and sweet, its light floral scent is famously enchanting, evoking the optimism and magic of love requited. Youthful and vibrant, A warm, honey-sweet floral, its sensuality enhances the radiance of the white flower bouquet.

Traditionally associated with purity, innocence and fertility, as the flowers can appear at the same time as the fruit, it was first entwined in the hair and bouquets of blushing brides in ancient China, then in India and Persia. Even battle-weary knights of the Crusades fell under its spell, bringing it back from far-flung lands for their beloveds, and forever locking it in the hearts of lovestruck Europeans. It may be small, but it is mighty and able to fill churches with its shimmering, floral fragrance. No wonder we can't help but feel deeply romantic about it.
Even queens have cast off their diamonds in favour of it. Queen Victoria wore a wreath of orange blossom instead of a tiara at her wedding to Prince Albert in 1840. Just over a century later, Queen Elizabeth II had it embroidered on the hem of her wedding dress. This is what happens when you are a blossom as pretty as you are sweet.

We will hold our hands up at Jo Malone London and say we are completely in love with Orange Blossom. This is a committed relationship. We are in it for the long haul. That's why we have used its blooming, sparkling scent in a whole host of products. Body Crème, Candles, Colognes. No one should put a limit on love, after all. And when you find The One, you want the world to know about it. Orange Blossom, you had us at hello….
"Youthful and vibrant, orange blossom is a fragrant beam of sunlight, warm and wonderful"