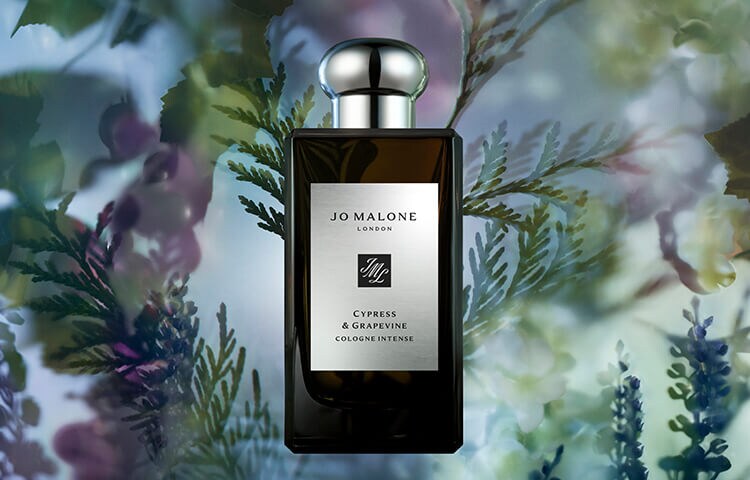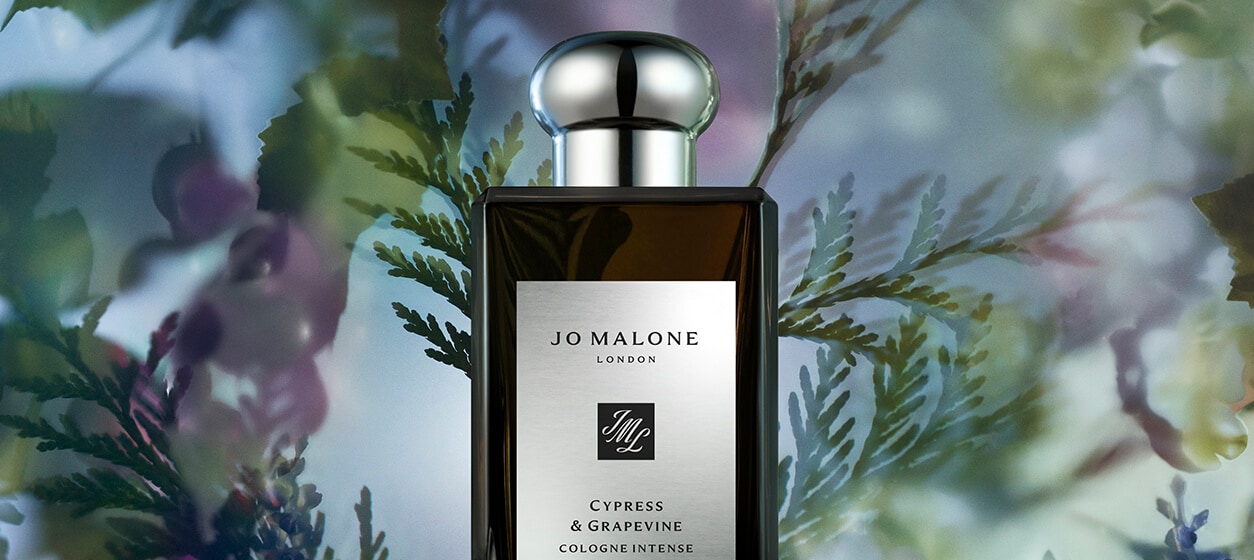 Jo Malone London's Cypress & Grapevine Cologne Intense is a aromatic and gallant scent that captures the resinous woody scent of the Cypress trees, the cedarwood and vetiver of a Grapevine, with the underlying foundation of earthy, damp moss over the ancient Mediterranean stones. The scent is packed with aromatic greens that are emboldened by depths of amber to give it an intense sensuality and boldness. It summons images of the Hanging Gardens, with its statuesque cypress trees that infuse the air with their fresh, aromatic scent, powered with woody notes of trailing grapevines. Depths of amber ground this verdant scene in intensity and sensuality, for a bold and compelling effect.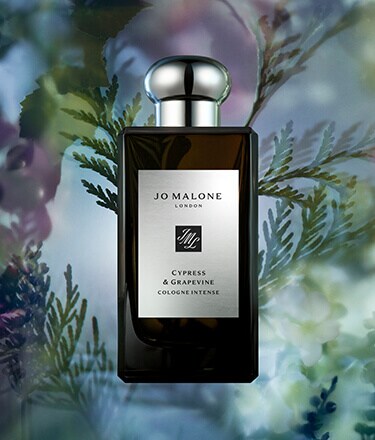 'Ah, you may sit under them, yes. They cast a good shadow, cold as well-water; but that's the trouble, they tempt you to sleep. And you must never, for any reason, sleep beneath a cypress.'
Gerald Durrell, My Family and Other Animals
The cypress tree is symbolic in Greek mythology as a reminder of life and death, the trees are what stands between two worlds. In Van Gogh's masterpiece, Starry Night, there is a lone Cypress tree in the foreground. Many art historians considered the tree was a representation of immortality, reaching to the sky, connecting the earth and heavens, and even hope.

There is an instant romance: where ancient Greeks and Romans may have tread upon the same paths, enjoying the very same buoyancy of earth that is burnt by
the sun, and an easy breeze that ruffles the leaves. American Novelist and Italophile, Henry James said of the walled Tuscan Town of one hundred churches, Lucca, that it was "overflowing with everything that makes for ease, for plenty, for beauty," the very same feeling one gets with an image of the column like figures of Cypress trees, grape vines and rich greenery which is so artfully bottled in Cypress & Grapevine Cologne Intense. A journey in fragrance, an exploration of the world's finest olfactory ingredients in surprising and opulent creations. This is statement fragrance at its most explorative and multi-layered.