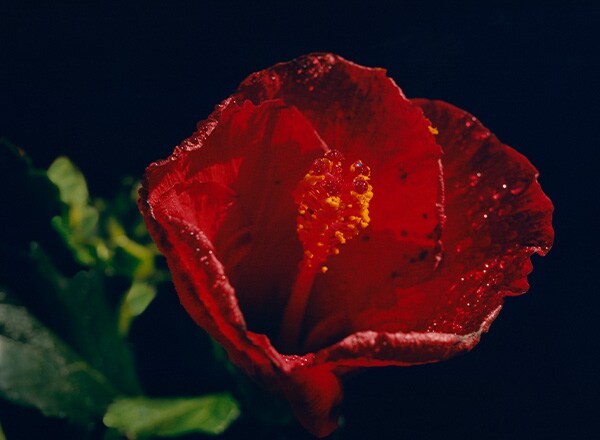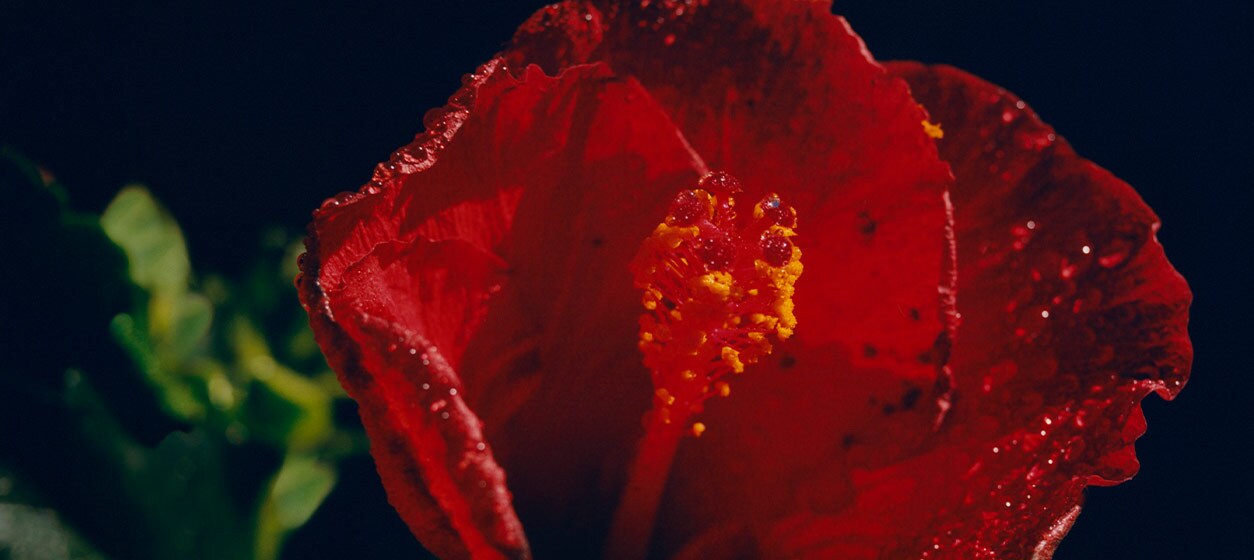 Head deep into the tropical forest of the Hawaiian Islands to find its secrets, hidden like treasures amidst the rich greenery. Legend has it that Kaua'i's Nounou Mountain is actually a giant, who became soporific after overeating. He lay down on his side, fell asleep and is yet to wake. As the sun breaks through the verdant canopy of these mountainous slopes and the sound of tropical birds fills the air, a bright red flower soaks up the heat.

Red hibiscus is the furtive cousin of yellow hibiscus. A shyer, rarer creature, who prefers an existence tucked away from prying eyes and curious hands. Like a tiny, flickering flame, red hibiscus blazes through the undergrowth, fanning out its scarlet petals in the tropical light.

Long used in Ayurvedic medicine to cool the body during the heat of summer, red hibiscus is also believed to make hair flourish. Believed to be rich in antioxidants and vitamin C, it is also used to make a vividly coloured tea, served hot or cold. Pretty as well as medicinal.
It only seems right to let this mysterious red lover find her full expression as the inspiration for a sensual and voluptuous Cologne Intense in our Blossoms Collection. Paired with rich and spicy ylang ylang, heady jasmine sambac and the desert warmth of vanilla, Red Hibiscus Cologne Intense is warm and deep and wonderfully exotic.