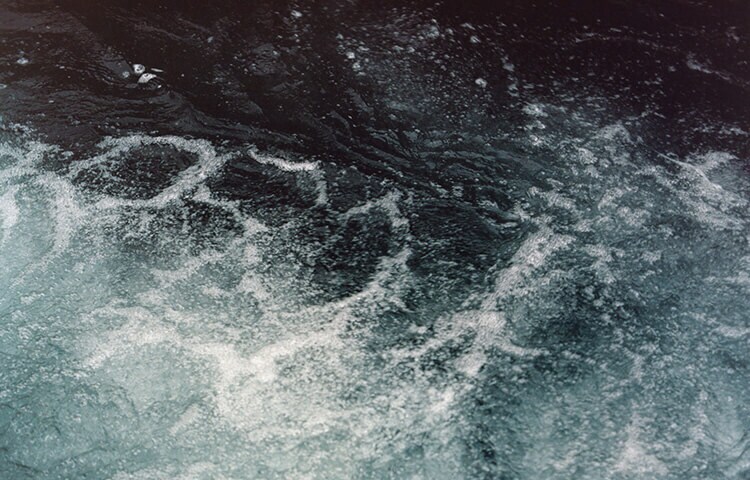 Our latest British-inspired collection celebrates rediscovering the pleasures of lakes, rivers and seas through wild swimming. The practice of swimming in a wild body of water is seen to many as life's tonic. A special liberating escape to reconnect with nature where you almost reach a meditative state focusing on your breathing, technique and surroundings with the often cold waters adding an invigorating thrill.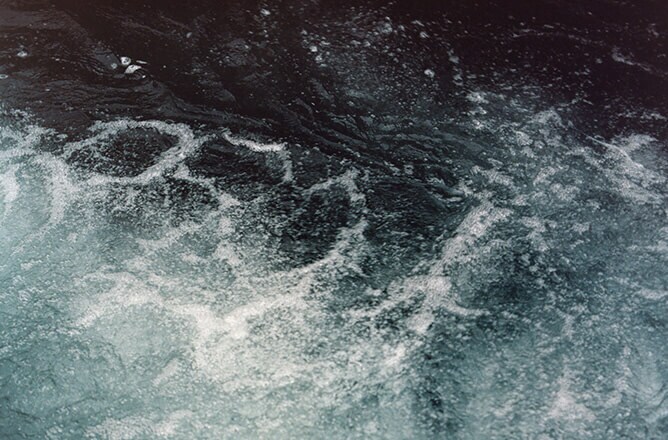 As Céline explains: 'A dip in wild water has an amazing ability to heighten the senses, cleanse the skin and wash away cares in a rush of cool water.' And so, it is this emotion and exhilaration, along with the dramatic settings where wild swimming takes place that inspired our latest collection. 'This collection allows us to explore all sorts of different British landscapes and settings. Through the experience of the pandemic, with so many of us craving freedom in nature, the idea has only become more relevant.' Comprised of five scents, perfumers Anne Flipo and Delphine Lebeau have created a collection that explores different watering holes and sentiments to bring the thrill of taking the plunge to life.
'For me wild swimming offers something unexpected that allows you to experience nature in an unfiltered way. It's such a rich inspiration for fragrance development', says Anne. While for Delphine 'Wild swimming brings back vivid memories of when I used to visit my cousins in Perpignan in the south of France as a child. I remember playing in a little mountain stream there and enjoying that amazing feeling of freedom you get when you're immersed in wild water. It was fascinating to be able to use these memories and explore these feelings in fragrance.'

This rich inspiration has resulted in five limited-edition scents. Which one will make you want to dive right in?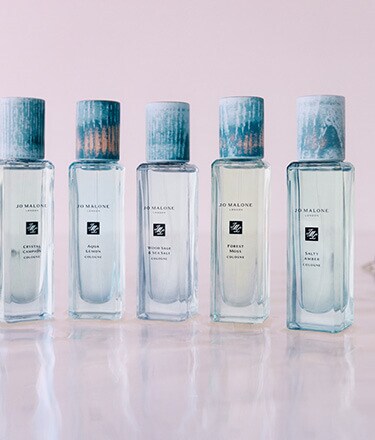 Crystal Campion Cologne

This scent conjures up images you often see in wild swimming books, that of a waterfall tumbling into a natural pool with crystal clear water running over a bed of pebbles. "This scent is all about transparency and clarity with light touches of florals" explains Céline. Clear, fluid, floral and pure with a touch of blackcurrant woven with a campion flower accord.


Salty Amber Cologne

The scent aims to capture the journey to a secret wild swimming location. 'It takes me back to walks I've done in my childhood with sunlight penetrating through thick canopy and mossy wet stones underfoot, and then experiencing the joy of coming across an unexpected pond that you can dive right into', describes Céline. Juniper and peppermint are blended together to create a burst of freshness with a patchouli base – it's wonderfully woody, warm and aromatic.


Forest Moss Cologne

Looking to the UK as inspiration, visits to the seaside have universal appeal. But British waters aren't always pure and clear, they can be deep in colour, brooding and sometimes choppy. 'This fragrance reflects these qualities as well as that bracing feeling you get when you plunge into cold sea' says Céline. Spicy top notes like cardamom create the energy of the water with myrtle – a rather under-used ingredient in perfumery – softening with its floral appeal and base notes of seaweed and gorse to create a sensual, wild and addictive fragrance.


Aqua Lemon Cologne

The one fragrance in the collection that is inspired by man-made, rather than a natural environment. Aqua Lemon celebrates lidos – British open-air public pools which began to pop up in the 1930s. Culminating in a crisp, uplifting easy-to-wear scent offering an invigorating freshness with top notes of mandarin and elemi. 'It makes me think of swimming in a lido on a winter's morning, enjoying the promise of comfort and warmth, as the warming rays of the sun hit the blue water' says Céline.


Wood Sage & Sea Salt Cologne

It couldn't be a wild swimming-inspired collection without the inclusion of one of our best-loved scents, inspired by the wild English coast combining a salty, mineral appeal with a woody earthiness. 'Although we didn't start our development journey with the idea of bringing it back as the star of the collection, it soon became apparent that it could be the perfect complement and combiner for all our new fragrances. Crystal Campion brings out its light floral aspect, Salty Amber pushes the sensuality and salt; Forest Moss accentuates the aromatic woody notes and Aqua Lemon foregrounds freshness and citrus. All of these elements are already in Wood Sage & Sea Salt at some level, which makes it the fragrance that unifies the entire range.'